Waterbomb
Difficulty: Moderate
This piece of origami is easy to make, and you can actually use this piece for a water balloon! We hope you enjoy it! Site found: http://www.mathematische-basteleien.de/oricube.htm
1. Fold a square sheet of paper in half diagonally, in both ways.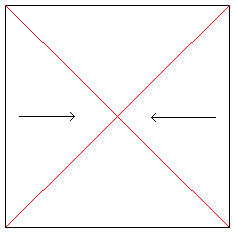 Bring the sides to the middle and squash to get a triangle with four flaps.
Lay the triangles at the top and at the bottom on top of each other.
2. The result is a Water bomb base that has four flaps and an opening at the bottom.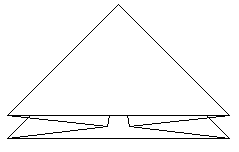 3. Fold up the two sides so that all three points meet up.


4. If done correctly, the outcome should look like the picture.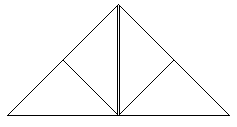 5. Fold the two side points of the square to the center.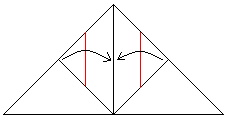 6. It should look like this.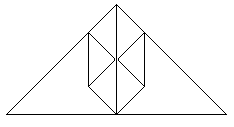 7. At the top, there should be two little flaps. fold these down horizontally.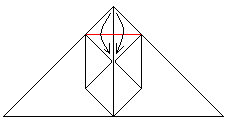 8. Now, the two triangular flaps made in Step 5 have pockets in them. Tuck the small flaps inside these pockets.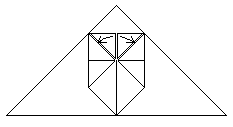 9. It should turn out like this.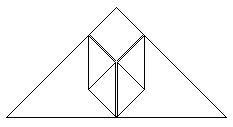 10. Turn the whole triangle and repeat the steps 3,4,5,6,7,8,9.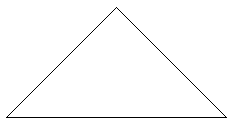 11. Now, both sides are the same.



12. Fold and unfold on the red lines.



13. Take the folded cube in hand and blow hard into the hole at the top.



14. The cube is done!